Why should you choose North Evia island for Easter holidays this year?
North Evia island after the fired pedior of summer in 2021 still remains beautifull and awesome. Warm and friendly people waiting for you to offer you a great hospitality and an unforgetable experience of stay and relaxation. As in the previous years, this Easter we welcome you in Souris Hotel with a big smile, positive mood and also with traditional homemade delicacies that will excite you by tasting them both at the Resurrection dinner and at the Easter Sunday lunch.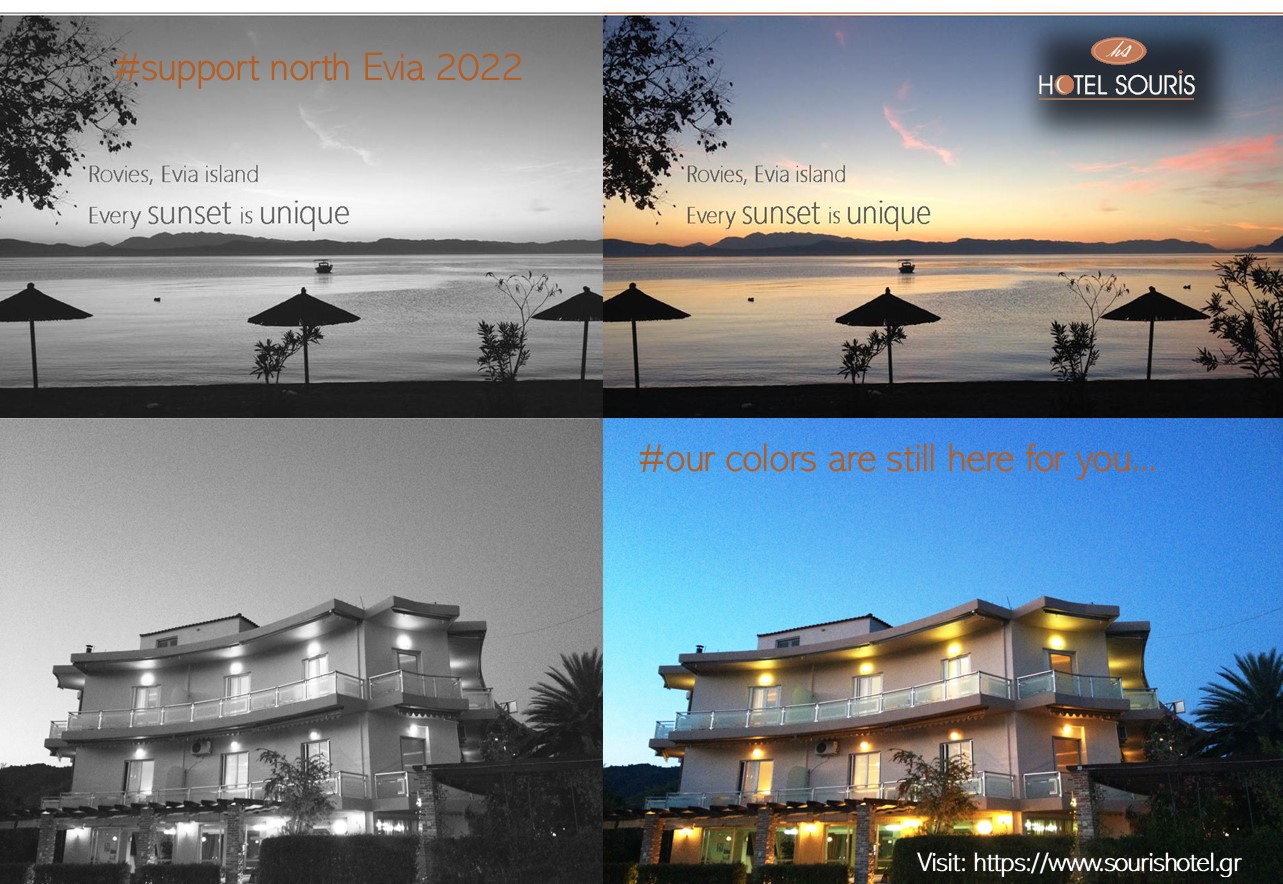 Every morning, enjoy with friends or your family our delicious homemade breakfast buffet and then organize from Rovies as a starting point some small day trips in many picturesque seaside villages of north Evia island. Admire spectacular sunsets, the spring landscape so as images of beautiful flowery gardens around you. Be enchanted by the endless blue of the sea, go for cycling or walk along the beach listening melodius natural sounds. Visit well known religious sights of the north Evia island such as Saint David or Saint Nicholas (Galataki) monasteries in an atmosphere of complete immersion. During your stay imagine and create new unique memories and experiences in north Evia island. For your Easter holidays this year all roads lead to Rovies and Souris Hotel. Will you be missing?